Nigeria's Armsgate Scandal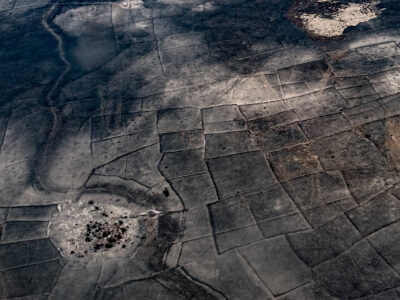 ---
Introduction
contents
Most corruption in arms procurement takes the form of bribes or kickbacks. In return for being awarded an arms contract, often as a result of having selection criteria manipulated in its favor, the supplier company pays bribes to officials involved in the decision-making process. Payments typically are channeled through an in-country middleman or agent.
But why be satisfied with bribes or kickbacks equaling 10% of the value of a contract when you can take the whole lot? In countries where oversight of military funds is at its weakest, or indeed non-existent, top officials and military officers have essentially free reign over how money is spent. In such circumstances, those in charge can simply misappropriate funds directly, needing only the thin cover of a fake contract for non-existent equipment.
In Nigeria, this practice is called, simply, "stealing", and it appears to be a far more significant phenomenon than mere bribery. Such was the case with Nigeria's 'Armsgate' scandal that broke in 2015 when a government-appointed independent investigation revealed a series of arms 'deals' in which Ministry of Defense funds were transferred to private accounts and no arms were procured. Rather than corruption, these 'deals' are more accurately classified as theft. The scandal, which is still unfolding, involves the alleged theft of at least USD 2.1 billion, and possibly as much as USD 15 billion of extra-budgetary funds between 2007 and 2015 intended for weaponry to aid the government's efforts to defeat the insurgent group, Boko Haram. The deals allegedly benefited a number of senior military officers, politicians, government officials, and businessmen, and their families
---
Case details
contents
Seller company
:
Societé d'Equipements Internationaux, Fake Companies
Goods category
:
Fake Contracts, Helicopters, Aircraft
Equipment sold
:
Mostly fake contracts for equipment that was never delivered. Largest contract was for 4 Alpha jets and 12 helicopters, also never delivered.
Deal value
:
Unknown. 'Extra-budgetary interventions' between 2007 and 2015 totaled between USD 4.5 and USD 7.2 billion, but other contracts from budgetary funds may also have been involved. Initial investigatory committee studies contracts amounting to over USD 19 billion.
Outcome status
:
Legal Investigation Ongoing, Trial Begun, Mixed, Unknown, Trial Closed - Convictions, Cleared on Appeal, Trial Closed - Some Convictions
---
Dramatis Personae
contents
Goodluck Jonathan – president of Nigeria (2010 – 2015); appointed Sambo Dasuki as National Security Advisor.

Mohammadu Buhari – president of Nigeria since 2015; ordered the Armsgate investigations.

Col. (retd.) Sambo Dasuki – national security advisor under Goodluck Jonathan (June 2012 – July 2015); the lynchpin in the armsgate scandal. Indicted by an investigating panel in November 2015, arrested Dec. 1, 2015. On trial on 32 fraud charges stemming from the theft of USD 2 billion in phantom arms contracts for 12 helicopters, 4 fighter jets, and ammunition.

Bashir Yuguda – former minister of state finance (2014-15); charged in December 2015 with 19 counts of fraud, money laundering, and criminal breach of trust.

Air Chief Marshall (retd.) Alex Badeh – former Chief of Defence Staff; arrested Feb. 8, 2016; assassinated Dec. 18 2018.

Chief Raymond Dokpesi – owner of a Lagos-based private TV station; arrested Dec. 1, 2015.
---
Summary of Corruption Allegations
contents
The transactions involved in the Armsgate scandal took place under the rule of the People's Democratic Party (PDP) government of Presidents Umaru Yar'Adua, who ruled from 2007 until his death in 2010, and Goodluck Jonathan, Yar'Adua's vice president, who took over in 2007 and subsequently won reelection in 2011.
At the center of the web of corruption is Col. (retd.) Sambo Dasuki, Jonathan's National Security Advisor (NSA) from March 2012 to March 2015. Dasuki effectively controlled military procurement during his period in office with no supervision and virtually no input from the Ministry of Defence.
The first public details of Armsgate were presented in the interim report of a government-appointed investigative panel on Nov. 17, 2015. The numbers contained in official public statements on the report are somewhat ambiguous , due to the use of multiple currencies and what appear to be overlapping sums of money, but by any reading expose massive fraud in arms procurement. The report stated that between 2007 and 2015, there had been 'extra-budgetary interventions' for arms procurement totaling NGN (Nigerian naira) 643.8 billion, and that the 'foreign currency component' was USD 2.2 billion. These appear to be two separate sums involved in the corruption scandal, as over the period in question, the naira was never below 200 to the U.S. dollar. Thus, the total value of these 'extra-budgetary interventions' would have amounted to somewhere between USD 4.5 billion and USD 7.2 billion, depending on the timing of the naira transactions and the exchange rate at the time.[1]
However, very little actual arms procurement resulted. According to the report:
"The committee also observed that of 513 contracts awarded at USD 8,356,525,184.32; 2,189,265,724,404.55 naira and EUR 54,000.00; Fifty Three (53) were failed contracts amounting to USD 2,378,939,066.27 and 13,729,342,329.87 naira respectively."
Thus, according to the report, around USD 2.5 billion worth of 'failed contracts'—that is, contracts for which no goods or services were delivered—occurred between 2007 and 2015. The total value of contracts awarded—which amount to at least USD 19 billion—is clearly far higher than the extra-budgetary interventions. Hence, it would appear that the figures for failed contracts relate to all contracts, from both budgetary and extra-budgetary sources, and include regular contracts for goods and services as well as for arms.
According to the report, Dasuki awarded 'fictitious and phantom contracts' worth USD 1.7 billion for the procurement of four Alpha jets and twelve helicopters, as well as bombs and ammunition, which were never delivered. Most of the value of these contracts went to just two (unnamed) companies, despite, as the report notes, their previous record of non-performance.
Moreover, the NSA directed the Central Bank of Nigeria to transfer USD 132 million and EUR 9 million to the accounts of a Nigerian company, Societé d'Equipements Internationaux (SEI), without any contracts to back them up.
The total amount stolen remains uncertain. In early May 2016, Nigeria's chief anti-corruption body, the Economic and Financial Crimes Commission (EFCC) reported that a previously-quoted figure of USD 2.1 billion related to just one transaction, and in total USD 15 billion had disappeared. If correct, this would be almost as much as the total official defense budgets between 2007 and 2015. It was also said to equal half of Nigeria's foreign currency reserves. However, no further details of this figure have been produced.
The beneficiaries of Armsgate, such as Dasuki himself, appear to have included a large number of senior military officers, politicians, government officials, and businessmen, and their families.
The mechanisms of corruption appear to have depended on a complete absence of oversight of funds within the military apparatus. According to one observer, the rot truly began under Dasuki's predecessor as NSA, Gen. Andrew Awoye Azazi (retired, now deceased), appointed by Jonathan in October 2010. While the Ministry of Defence itself was hardly a model of probity before the appointment, during Azazi's tenure as NSA the office started to usurp the ministry's procurement authorities, apparently with Jonathan's approval. The ready justification of fighting Boko Haram allowed the government to effectively write blank checks for funds, supposedly for arms purchases, which could then be diverted into private bank accounts. When Dasuki took over as NSA, contracts could be signed and funds allocated without detailing tenders, competitions, proper accounting, or indeed any actual acquisitions to show for the contracts. In some cases, as noted above, funds flowed without even the formality of a contract. The financial rewards could therefore be freely shared out between Dasuki, other officers, officials approving the fake deals, and heads of real or paper companies to whom contracts were awarded. It appears that the Central Bank of Nigeria collaborated in the plunder, approving large transfers of funds to individuals and companies on the say-so of Dasuki or other individual senior officials.
---
Investigation Outcomes
contents
---
References
contents
Sani Tukur, "Why we raided Dasuki's homes, and what we found — SSS,", Premium Times (online), July 19, 2015, http://www.premiumtimesng.com/news/186903-why-we-raided-dasukis-homes-and-what-we-found-sss.html.

Soni Daniel, "Missing cash: defence hqtrs detains generals, recalls others", Vanguard Nigeria (online), Nov. 30, 2015, http://www.vanguardngr.com/2015/11/missing-cash-defence-hqtrs-detains-generals-recalls-others/.

"Nigeria's Dasuki 'arrested over $2bn arms fraud,'" BBC News, Dec. 1, 2015, http://www.bbc.com/news/world-africa-34973872.

Usman Mohammed, "The armsgate in perspective", The Nation (online), Dec. 7, 2015, http://thenationonlineng.net/the-armsgate-in-perspective/.

"EFCC files fraud charges against Dasuki, Yuguda, Dokpesi, Bafarawa, others," Global Patriot Times (online), Dec. 9, 2015, http://globalpatriotnews.com/efcc-files-fraud-charges-against-dasuki-yuguda-dokpesi-bafarawa-others/.

Olu Fasan, "Armsgate: the scandal that ravages Nigeria's critical institutions," The Government and Business Journal, Jan. 25, 2016, http://govandbusinessjournal.com.ng/armsgate-the-scandal-that-ravages-nigerias-critical-institutions/.

Fidelis Soriwei and Eniola Akinkuotu, "Arms scam: EFCC detains Badeh, gets order to hold Amosu," The Punch Nigeria (online), Feb. 9, 2016, http://punchng.com/arms-scam-efcc-detains-badeh-gets-order-to-hold-amosu/.

Nigeria Economic and Financial Crimes Commission, "Armsgate: how Badeh looted air force funds – witness," Mar. 17, 2016, http://efccnigeria.org/efcc/news/1801-armsgate-how-badeh-looted-air-force-funds-witness.

Kevin Mwanza, "About $15 billion stolen in Nigeria in shady arms procurement deals," Africa Insider (online), May 3, 2016, http://afkinsider.com/124855/15b-stolen-nigeria-shady-arms-procurement-deals/.

Abbas Jimoh, "'Grand theft nationale': how elites stole Nigeria dry," Daily Trust (online), July 2, 2016, http://www.dailytrust.com.ng/news/general/grand-theft-nationale-how-elites-stole-nigeria-dry/153491.html.

Suleiman Lawal, "Arms deal: when did the rot begin?" Suleiman Lawal, Daily Trust (online), Aug. 6, 2016, https://www.dailytrust.com.ng/news/philosofaith/arms-deal-when-did-the-rot-begin/158030.html.

"Nigerian Government Insists On Secret Trial Of Ex-NSA Sambo Dasuki," Premium Times (online), Jan. 31, 2017, http://saharareporters.com/2017/01/31/nigerian-government-insists-secret-trial-ex-nsa-sambo-dasuki.

[1] The value of the naira fell over the course of the Yar'Adua and Jonathan administrations, from 125 to the U.S. dollar in June 2007, reaching a low of 117 in March 2008, before rising steadily to 199 by the time Jonathan left office in May 2015. As the bulk of the transactions occurred towards the latter part of President Jonathan's time in office, it is likely that the total dollar value of the extra-budgetary spending was towards the lower end of the given range.