The Corruption Tracker Project ("Tracker", "CT") aims to create an up-to-date, online tracker of all cases and robust allegations of corruption in the global arms trade. The project brings together a network of journalists, academics, and activists in the field, who contribute to an online database documenting the cases and allegations.
The project aims to expose and oppose the systemic ways in which the global arms business poisons the well of politics worldwide. As the most corrupt business sector globally, the arms trade undermines good governance, drains resources from the people, and drives conflicts across the world. The corruption tracker seeks to shine a light into the shadows of this world's most secretive and most deadly industry. Further, by gathering corruption data in one place, we wish to be a useful resource for anyone looking for quick, well-researched facts on an individual corruption case, as well as for those looking to identify patterns across a number of deals. 
The Tracker is a collaborative project established in 2020 between the World Peace Foundation ("WPF", Boston, M.A.), Shadow World Investigations ("SWI", London, UK), and the Global Net Stop the Arms Trade ("GN-STAT") at the Arms Information Centre (Freiburg, Germany). The tracker's initial set of cases builds on the work of SWI and data collected by the WPF's Compendium on Arms Trade and Corruption.
You can contact us at info@corruption-tracker.org
Social Media:
Twitter: @armstradeCT
Instagram: @armstradect
Facebook: @ArmsTradeCorruptionTracker
Below please find the recording of the project launch in December 2020:
https://www.youtube.com/watch?v=xH88Z6t1e7c
Our mailing adress is
Shadow World Investigations UK
7 Cavendish Square
London UK, W1G 0PE
If you would like to support our project, we would appreciate your donation
(when clicking the button you will be directed to a PayPal site, their privacy policies and terms of service apply)
---
Funders
The Corruption Tracker relies on outside funding to do its work. We are currently receiving funds from the following organizations: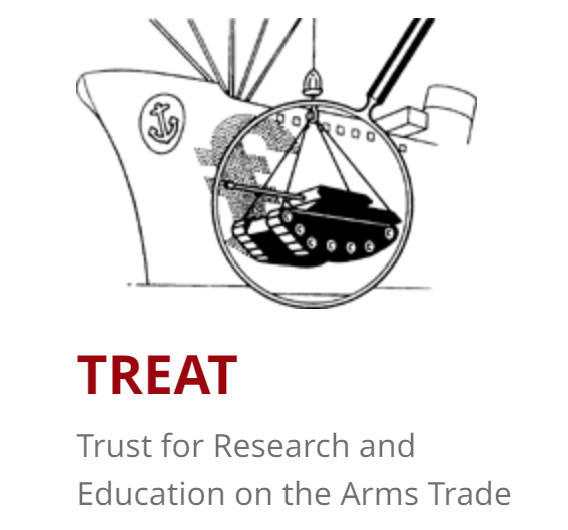 **
*Note: Funding from the Rosa Luxemburg Foundation for the CT comes from a German government ministry. Any outputs produced with this funding bears the disclaimer "Produced with the financial support of the German Federal Foreign Office."
**Note 2: Funding from the Carnegie Corporation comes through a joint project with the World Peace Foundation
---
Memberships
The Corruption Tracker as a project is a member in the following networks: