Arming the Ivorian Civil War: An 'Oil for Arms' Deal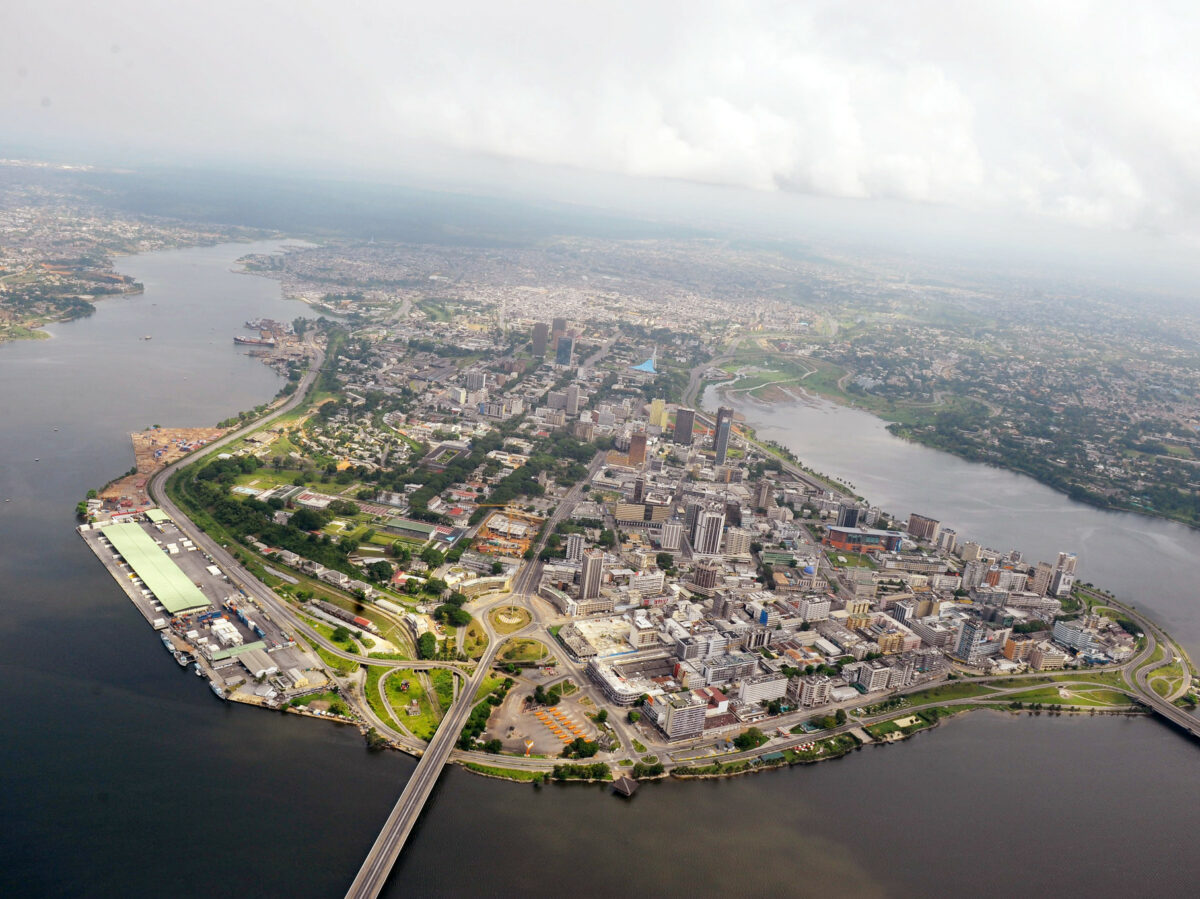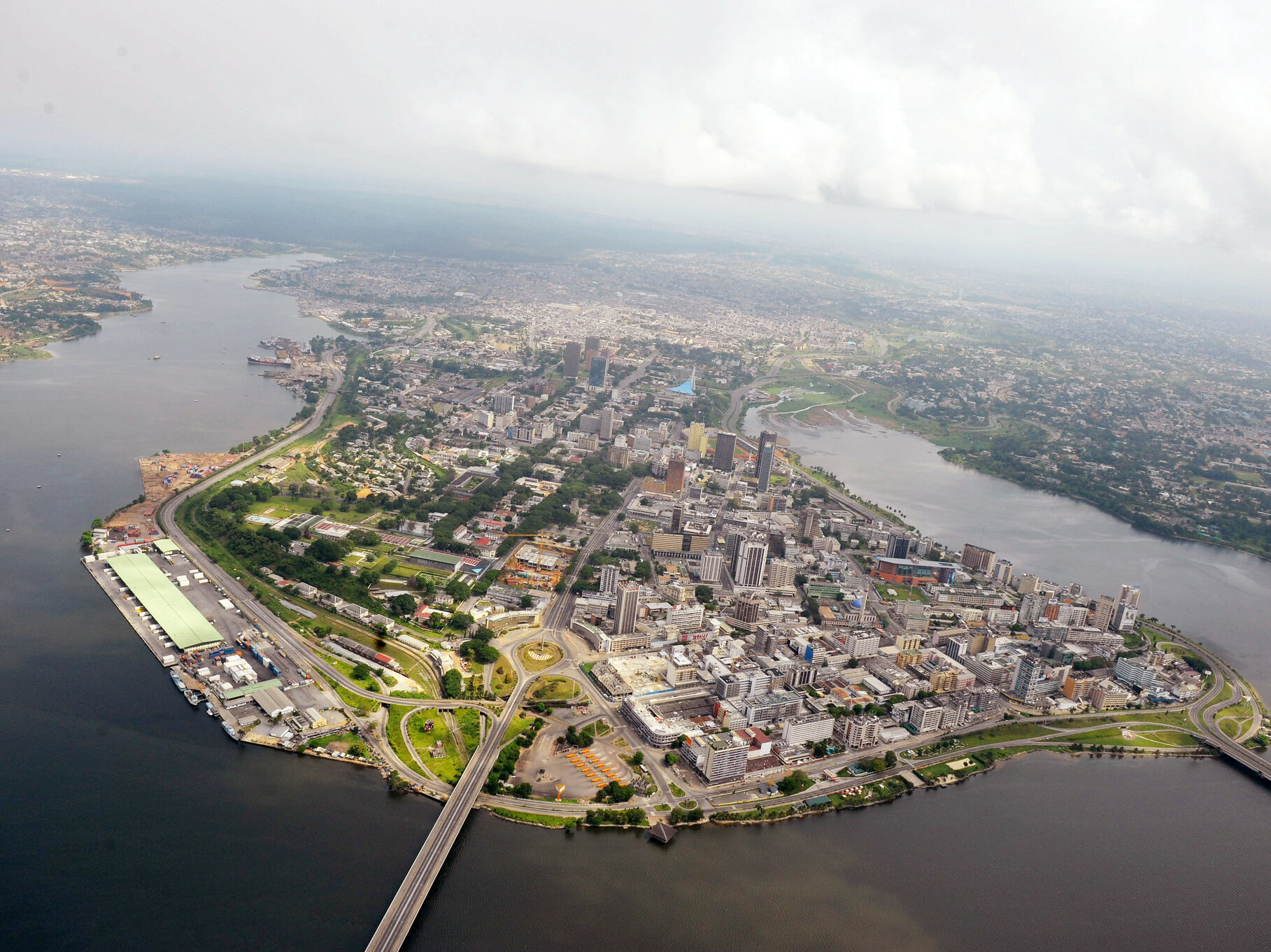 ---
Introduction
contents
In 2010, Laurent Gbagbo refused to step down after losing the November presidential election to his rival, Alassane Dramane Ouattara. As a result, in March 2011, violence erupted throughout Côte d'Ivoire in full scale military conflict between the Gbagbo military and the military forces of Ouattara, which claimed over 3,000 lives.
Gbagbo's military had extremely low military stockpiles due to the United Nations (UN) arms embargo, which was originally imposed on Côte d'Ivoire in 2004 following the first Ivorian Civil War 2002-2003.
After ignoring calls from the United Nations' then-Secretary-General Ban Ki Moon to step down, in January 2011, the European Union froze his family assets and sanctioned various people and companies accused of helping to fund the illegitimate government, freezing assets of the West African country's cocoa-exporting ports, its state oil firm and three banks. Desperate for cash and under an arms embargo, the government found themselves in desperate need of weapons. Gbagbo, therefore, turned to two companies that had helped him fund his presidential election campaign through shady oil deals. Semlex and Gunvor, were at the heart of a system aimed at supplying weapons to the Gbagbo regime in exchange for a slice of Côte d'Ivoire's oil wealth. In clear violation of the sanctions in place, money was transferred through a corrupt network of intermediaries and various companies (owned by notorious arms dealers) to secure illegal arms.
Weapons were paid for, and some were allegedly delivered, but the deal was disrupted when Gbagbo was arrested by UN and French Troops in April 2011. The conflict officially ended with his capture.
---
Case details
contents
Seller country
:
Russia, Switzerland, Belgium
Seller company
:
Gunvor, Semlex
Buyer country
:
Ivory Coast
Equipment sold
:
Nearly seven million rounds of ammunition 6,000 rocket-propelled grenades 300 smoke grenades
Deal value
:
€4.5-million/$6.3 million (2011)
Sum involved in corruption
:
More than $2.8 million (2011)
Outcome status
:
Legal Investigation Ongoing
---
Dramatis Personae
contents
Gunvor Group Limited: A multinational commodity trading company registered in Cyprus. Its main trading office is in Geneva, Switzerland among other trading offices in Singapore, the Bahamas, and Dubai.

Torbjörn Törnqvist: Owner of Gunvor at the time. Swedish billionaire who has spent years trying to open up Africa's oil resources.

Gennady Timchenko: Former Co-owner of Gunvor. A Russian oligarch closely linked to the Kremlin who was forced to sell his stake in Gunvor to co-founder Torbjörn Törnqvist in 2014 for at least $1 billion.

Semlex: A Brussels-based company that supplies biometric documents. Ironically, the name Semlex derives from the Latin for "the meaning of the law."

Laurent Gbagbo: Former-President of Côte d'Ivoire (2000-2011).

Olivier "Colonel Mario" Bazin: French intermediary and international arms dealer. Bazin started working as an Africa specialist for Gunvor in Angola in 2007.

Robert Montoya: Former French policeman turned arms dealer. His specialty is exchanging arms and ammunition of Belarusian, Russian, or Latvian origin for valuable resources, such as oil.

Frédéric Lafont: Former French legionnaire and a current arms dealer.

Caminex: Described as a Tunisian oil trading company, but it was later found that Caminex is unauthorised to import or export crude oil. Co-owned by Montoya and Lafont.

Louise Kodo: Frédéric Lafont's wife, and the owner of Sophia Airlines.

Sophia Airlines: Carrier owned by Louise Kodo.

Petroci: State-owned oil business in Côte d'Ivoire.

Aubert Zohore: Adviser to Gbagbo.
---
Summary of Corruption Allegations
contents
Gunvor and Semlex helped arm former Ivorian President Laurent Gbagbo against his own population during the Civil War of 2011. Confidential documents, including more than 100,000 leaked emails, contracts, and banking records shared with the Organized Crime and Corruption Reporting Project (OCCRP), detail how the companies tried to help to source these weapons. Gunvor and Semlex sourced Russian weapons from former soviet countries, including from Russia itself, funnelling payments through to Caminex, a company belonging to two of the region's most notorious arms dealers, Robert Montoya and Frédéric Lafont.
---
Timeline
contents
2006-2010 Imports:
Mar 2008

Gunvor signed a one-year agreement to work with Semlex in Côte d'Ivoire. Gunvor would then secure a contract to purchase $90 million of oil from Petroci. The purchase price was steeply discounted to less than a third of the international oil price at the time, partly because the Swiss company agreed to pay up front. The French bank Credit Agricole backed the contract. Although reporting has been minimal, Gunvor allegedly made another equivalent-value deal with Côte d'Ivoire at about the same time. Bazin acted as a fixer between Gunvor and Gbagbo, lobbying him to sign the contract. Bazin argued that Gbagbo needed to build a war chest to finance his 2010 presidential campaign and, if it came to it, pay for mercenaries and arms.

2006

Between 2006 and 2009, weapons and military material imported by the consortium of Montoya and Lafont could only be defined as "less than lethal", despite clear embargo violations. Lethal weapons and associated ammunition began to enter the country through the consortium from August 2009 onwards.

A variety of weapons and related materiel purchased by Lafont and Montoya's companies were being introduced into Côte d'Ivoire by Sophia Airlines, whose owner is Louise Kodo (Frédéric Lafont's wife). Senegal, with the approval of Senegalese officials, was being used as a transit country to avoid violations of the UN Arms embargo against Côte d'Ivoire. The Senegalese Directorate of Territorial Surveillance authorized these operations. The receipts of cheques issued by the Treasury of Côte d'Ivoire linked to arms sales highlights the direct involvement of Lafont and Kodo. Moreover, corroborating information shows money transfers for the benefit of Montoya, thereby highlighting his leading role in the network.

2006

From 2006 to 2010 Protec-CI, Protec-SA, and Darkwood Logistics, all companies owned by Lafont, sold weapons and related materiel to the former Government of Côte d'Ivoire for about $16.3 million. However, it is unclear the amount paid by the Gbagbo administration, as the use of state funds was left opaque. Therefore, it cannot be ruled out that an even larger amount of military materiel reached Côte d'Ivoire in violation of the embargo using the above-mentioned companies.
2011 Imports:
Mar 2010

Seven months ahead of Côte d'Ivoire's November 2010 presidential election, Semlex signed a deal with Caminex, co-owned by Montoya and Lafont. The agreement, which was ostensibly to trade oil with Tunisia, features no names from Semlex, and the signature of the representative of Caminex is illegible.

2010

The UN report investigating the case never mentions Gunvor by name, but in an annex titled, "Request for an 'oil for arms' deal", the monitors cite a 2010 email from a Gunvor employee discussing buying two extra cargoes of Ivorian crude at a cost of $106 million.

Confidential documents show that Semlex transferred $1.2-million to Gunvor's Dutch branch soon after, again ostensibly for oil payments.

Nov 2010

Immediately after the Ivorian presidential elections of 2010, a large amount of ammunition for assault rifles, fragmentation grenades, 120 mm mortar shells, and pistols were successfully delivered to the Security Operations Command Centre (CECOS) in Côte d'Ivoire in flagrant violation of the sanctions regime.

The Ivorian election commission declared Ouattara the winner of the presidential election run-off. However, Gbagbo refused to accept the result, and the dispute between the two camps soon escalated into five months of violence.

24 Jan 2011

Zohore, an adviser to Gbagbo, wrote to Bazin that they 'urgently' needed seven million rounds of ammunition, 6,000 rocket-propelled grenades, and 300 smoke grenades. The total cost of the weapons he wanted to secure was for €4.5 million.

26 Jan 2011

Bazin forwarded the message to Gunvor writing: "As discussed, I am sending you the list of equipment requested by the [president's representative] from the Russians."

Feb 2011

Between February and March 2011, as the conflict in Côte d'Ivoire intensified, a small group of businessmen met in a private room in the five-star Mandarin Hotel in Geneva Switzerland. A representative of Gunvor attended the meeting alongside Bazin, who worked for Semlex in Côte d'Ivoire at the time Montoya was also in attendance.

A source told OCCRP that "President Gbagbo requested Bazin obtain the support of Gunvor to purchase weapons in Russia." This being the reason Bazin and Montoya met with Gunvor in Geneva.

An estimated €1.2 million was deposited in the bank accounts of Caminex. This sum of money was withdrawn and handed over to Lafont. The OCCRP was unable to confirm whether Semlex transferred the $1.6 million to Caminex in January 2011 to buy weapons requested by Gbagbo's regime, however, the UN Group documented two remittances from Lafont to Montoya: in February 2011, a delivery of €1,169,000 in cash (100, 200 and 500 euro notes); and in March 2011, a delivery in Geneva of €880,000 in cash.

A source with knowledge of the deal alleged the weapons were paid for and some of them were delivered, but the deal was disrupted upon Gbagbo's arrest.

Montoya, alongside Gbagbo's Republican Guard, also "organised the arrival and the stay of a group of seven technicians charged with the repair and maintenance of [an] Mi-24 helicopter". Thousands of grenades were also distributed to** pro-Gbagbo** militias during the crisis that followed the 2010 election.

11 Apr 2011

Gbagbo and his wife were arrested in a bunker following a military assault, backed up by UN and French troops, on their residence in the main city, Abidjan.

After Gbagbo's arrest, Lafont fled Côte d'Ivoire for Togo, where Montoya's company was based. All financial documents of companies owned/directed by Lafont were transferred to Togo via Sophia Airlines flights during the post-electoral crisis.

Apr 2011

A leaked email revealed that Gunvor bought about 1.6 million barrels of crude, worth an estimated $160-million. Semlex received a payment of $2 a barrel for its role in the deal, more than $3.1 million in total.

Money continued to flow between Gbagbo's regime, Semlex, and Gunvor through various bank accounts and companies until June 2011. That month, Semlex made what appears to be a final $300,000 payment to one of its shell companies, registered in Switzerland, using the reference: "Contract: Gunvor – Semlex".

Court documents obtained by OCCRP describe Gunvor as "very close" to Gbagbo's regime. However, testimony given in court shows that the oil trader was also lobbying the new government for access to oil behind the scenes, using its relationship with Adama Toungara, Côte d'Ivoire's Minister of Petroleum and Energy from 2010-2017 and a key staff member at Petroci, and Adama Kamara, Toungara's nephew and the Owner of Belisha Capital.
---
Investigation Outcomes
contents
Although no one has been convicted in relation to the arms deal, the Office of the Attorney General of Switzerland (OAG) ordered the company Gunvor to pay the sum of $95 million for the bribing of public officials in order to gain access to the petroleum markets in the Republic of Congo and Côte d'Ivoire. The settlement includes a fine of 4 million Swiss francs. It was found that Gunvor failed to take all the organisational measures that were reasonable and necessary to prevent its employees and agents from bribing public officials (Art. 102 para. 2 Swiss Criminal Code [SCC] in conjunction with Art. 322septies SCC).

Gunvor continued to exploit Ivorian oil until 2016, its turnover that year amounted to $47 billion, making it the fourth largest private oil trader in the world. However, Gunvor has stopped trading oil with Côte d'Ivoire, and has since denied all corruption allegations. The company has gradually withdrawn from Africa, with the continent now representing, from 2018, only around 5% of its turnover. Gunvor has since moved its Africa desk from Geneva, where the company has its headquarters, to the less-regulated Dubai.

Semlex emerged unscathed from the episode. In 2018, Ouattara's government awarded the biometric ID maker company a €700 million contract to produce 32 million passports for the country over the next ten years. Semlex is now under judicial investigation in Belgium and suspected of corruption and money laundering in connection with a contract to produce passports in DR Congo, a contract which has not been renewed.

Montoyo and LaFont are the subject of an investigation in France into alleged crimes against humanity. The 2012 UN report cited both Montoya and Lafont for violating sanctions by selling weapons to Gbagbo's regime. Montoya and Lafont used a complex structure of companies based in Côte d'Ivoire, Tunisia and Latvia, allowing them to consistently violate the sanctions regime imposed on Côte d'Ivoire. Lafont is at the head, in collaboration with Montoya, of a host of companies, such as Darkwood, Protect, Caminex and Sophia Airlines, which have all been identified by the UN as supplying arms and laundering money from this trade. It is unclear if Caminex is still operating, though a bank account connected to the company is still active.

Since 2011, LaFont has lived in Morocco, after having left the country via Togo. He has returned to Côte d'Ivoire on permission from the current President Ouattara, a move which allows him to restore his procurement affairs within the country.

Bazin has never been charged with any crimes related to Gunvor's African deals.
---
References
contents
Aboa, A., & von Reppert-Bismarck, J. (2011, 15 January). EU freezes Ivory Coast port and bank assets. Reuters. Retrieved May 01, 2022, from

https://www.reuters.com/article/us-ivorycoast-gbagbo-eu-idUSTRE70E18S20110115

"Commodities trader Gunvor held criminally liable for acts of corruption". (2019, 17 October). Office of the Attorney General of Switzerland. Retrieved March 29, 2022, from https://www.bundesanwaltschaft.ch/mpc/en/home/medien/archiv-medienmitteilungen/news-seite.msg-id-76725.html

"Corporate criminal liability: commodity trader pays Sfr94 million for lack of organisational corruption prevention". (2019, December 23). International Law Office. Retrieved March 29, 2022, from https://cms.law/en/media/local/cms-vep/files/publications/publications/ilo-newsletter-corporate-liability-for-lack-of-corruption-prevention

Duparc, A., Guéniat, M., & Longchamp, O. (2017, September). "Gunvor in Congo - Oil, cash payments and embezzlement: The adventures of a Swiss trader in Brazzaville." Public Eye. Retrieved April 4, 2022, from https://www.publiceye.ch/fileadmin/doc/Rohstoffe/2017_PublicEye_Gunvor_in_Congo_Report.pdf

Engles, P. (2020, October 22). The Belgian firm Semlex, the oil trader Gunvor and the civil war in Côte d'Ivoire. Medor. Retrieved March 22, 2022, from https://medor.coop/nos-coups/semlex_armes/

"Gbagbo: Chronicle of a defeat". (2011, 7 April). Africa Intelligence. Retrieved May 16, 2022, from https://www.africaintelligence.com/central-and-west-africa_politics/2011/04/07/gbagbo-chronicle-of-a-defeat,89171875-eve

"Ivory Coast profile – Timeline". (2019, January 15). BBC. Retrieved April 5, 2022, from https://www.bbc.co.uk/news/world-africa-13287585

Official Journal of the European Union. (2011, 14 January). COUNCIL DECISION 2011/18/CFSP. Retrieved April 4, 2022, from https://eur-lex.europa.eu/LexUriServ/LexUriServ.do?uri=OJ:L:2011:011:0036:0048:EN:PDF

Oliver, M. (2020, October 22). [Investigation] Weapons for oil: the shady business of Semlex and Gunvor in Côte d'Ivoire. Jeune Afrique. Reriteved March 28, 2022, from https://www.jeuneafrique.com/1059959/politique/enquete-armes-contre-petrole-les-affaires-louches-de-semlex-et-gunvor-en-cote-divoire/

Sharife, K., Anderson, M., Sbouai, S., & Olivier, S. (2020, 22 October). How Semlex and Gunvor Armed the Ivorian Civil War. Organized Crime and Corruption Reporting Project. Retrieved March 22, 2022, from https://www.occrp.org/en/biometric-bribery-semlex/how-semlex-and-gunvor-armed-the-ivorian-civil-war

Sharife, K., Anderson, M., Sbouai, S., & Olivier, S. (2020, 27 October). The European companies that armed the Ivorian civil war. Retrieved Mail & Guardian. Retrieved March 28, 2022, from https://mg.co.za/africa/2020-10-27-the-european-companies-that-armed-the-ivorian-civil-war/

"UN chief supports certification of Ivorian presidential poll, congratulates Ouattara" (2010, 3 December). United Nations News. Retrieved March 29, 2022, from https://news.un.org/en/story/2010/12/360932-un-chief-supports-certification-ivorian-presidential-poll-congratulates

United Nations, Security Council. (2012, 14 April). S/2012/196. Retrieved March 28, 2022, from https://www.securitycouncilreport.org/atf/cf/%7B65BFCF9B-6D27-4E9C-8CD3-CF6E4FF96FF9%7D/s_2012_196.pdf

Varel, A. (2021, February 8). Exclusive: Frédéric Lafont back in Abidjan!. Financial Afrik. Retrieved April 04, 2022, from https://www.financialafrik.com/2021/02/08/exclusif-frederic-lafont-de-retour-a-abidjan/